The world's only full flow EC system without a maintenance demanding filter
No filter means: No filter errors – No filter maintenance – No wasted work hours
– No lost operation time, No pressure drop, No stripping problems.
The only filterless full flow electrolysis ballast water system
ECS (Electro-Clean™ System) is a BMWS using direct electrolysis technology. Since Techcross received basic approval from the IMO for the world's first BWMS in 2006, the company has been providing this optimal customer- acclaimed solution with easy installation, low maintenance costs, and experience-backed services.
The sea water coming into the vessel passes through the ECU and is simultaneously sterilized through a direct electric process. The processed sea water goes to the ballast tank, where the remaining hypochlorite acid perfectly prevents the regrowth of microorganisms. Later during the deballast, the remaining TRO is neutralized to minimize the impact on the marine environment. Unlike during the ballasting, the sea water is directly discharged without going through the ECU during deballasting.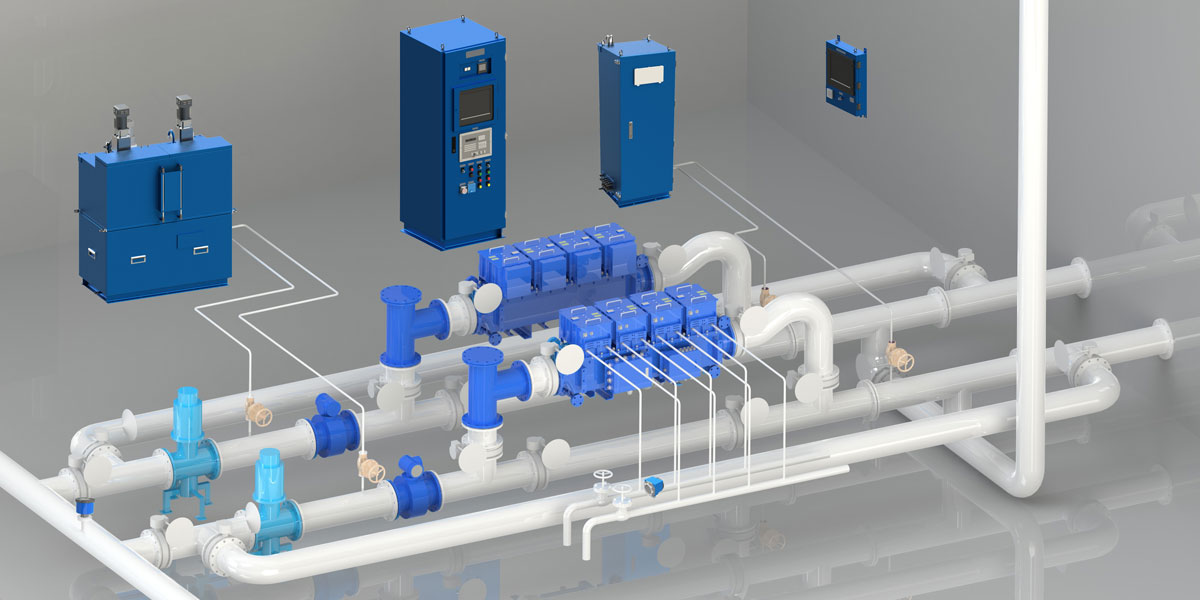 PDE (Power Distributor Equipment)
1 of 9
ECU (Electro Chamber Unit)
2 of 9
 TSU (TRO Sensor Unit)
3 of 9
ANU (Auto Neutralization Unit)
4 of 9
CPC (Control PC)
5 of 9
CSU (Conductivity Sensor Unit)
6 of 9
 FMU (Flow Meter Unit)
7 of 9
FTS (Freshwater Temperature Sensor)
8 of 9
T-Strainer
9 of 9
Be lazy - why do it twice if it can be done once!
Why spend power, work time and expensive fuel to treat your ballast water twice? Techcross have no holding time and will keep your ballast clean even for months and months after the intake. No second treatment will apply when discharging the ballast while no regrowth will happen.
Be prepared for a 900% increase in activities on the retrofit market!
Contact EUMT Techcross today to secure your positions